Qualified staff, as well as many years of experience and modern production facilities guarantee success.
Construction of packaging machines:
Cartoners
carton sealer
Capper
Robotic stations:
In our projects, we use six-axis industrial robots, as well as scara and delta types.
Palletizing:
Pallet warehouses
Grippers
Transport systems:
Feeders / conveyors
tape
roller
chain
intake hopper
warehouses
buffers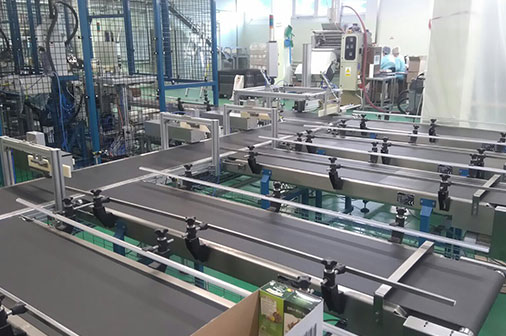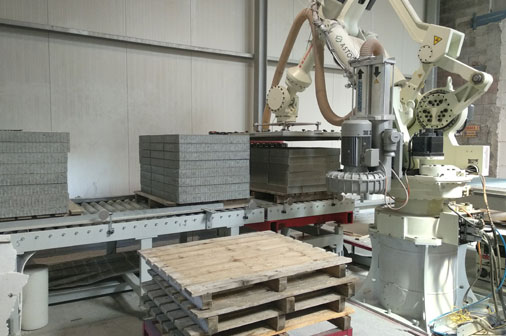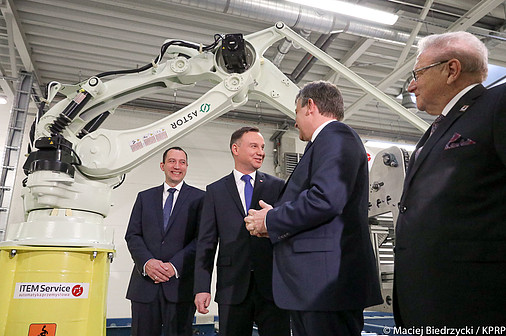 Out of concern for the highest customer satisfaction, we carry out projects for individual orders.
We offer a professional audit aiming at obtaining full information about the clients' expectations as well as preparing proposals of solutions.
We provide full warranty and post-warranty service.
Our clients are companies from the food, chemical, furniture and paving industries.
We are the Astor Gold Partner in the field of Industrial Robots.
Catalog of final packaging solutions
Benefits associated with the use of automated systems in industrial processes:
Increased efficiency
The use of machines on the production hall, extends the possibility of production work, and also gives the chance to transfer employees to more needed departments.
Better product quality
Serial production of objects is connected with maintaining repeatability by machines, which results in maintaining the appropriate product standard and minimizing the risk of deviations from quality
Lower costs
The possibility of working machines and production lines in the 24 / h system brings savings in a very short time
Greater security
Limiting the number of employees on the production hall is associated with minimizing their risk. In addition, machines can operate in extreme conditions, such as low temperature or noise levels
Preparation of the product for packaging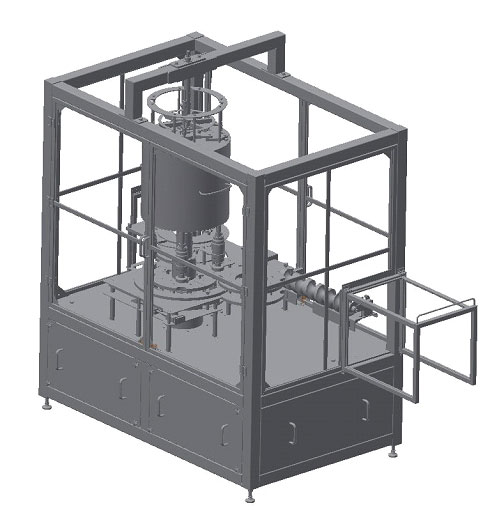 Cappers
Cappers are machines adapted to whirl caps of the type: flip-top, standard, safe, trigger etc. Depending on the type of machine and customer expectations, turning can be done by automatically removing the cap from the cassette, or tightening the already applied cap by the operator. Closing may take place in a continuous or start-stop mode. Each device can have one or more heads.
We produce cappers for glass bottles, PET bottles, canisters, jars with plastic and metal nuts in various types and sizes. We create machines for the atex zone.
Case packer, carton sealer
Cartoners are machines used to form a finished cardboard from flat cardboard, as well as sealing a product packed in a cardboard box.
We create cartoners designed for packaging various goods of various sizes and uses. The products can be packed into single and bulk packaging, depending on your needs.
We offer production of single machines as well as complete applications integrated with packaging preparation machines (capers) and packaging systems.
Machines made by us are fully automated.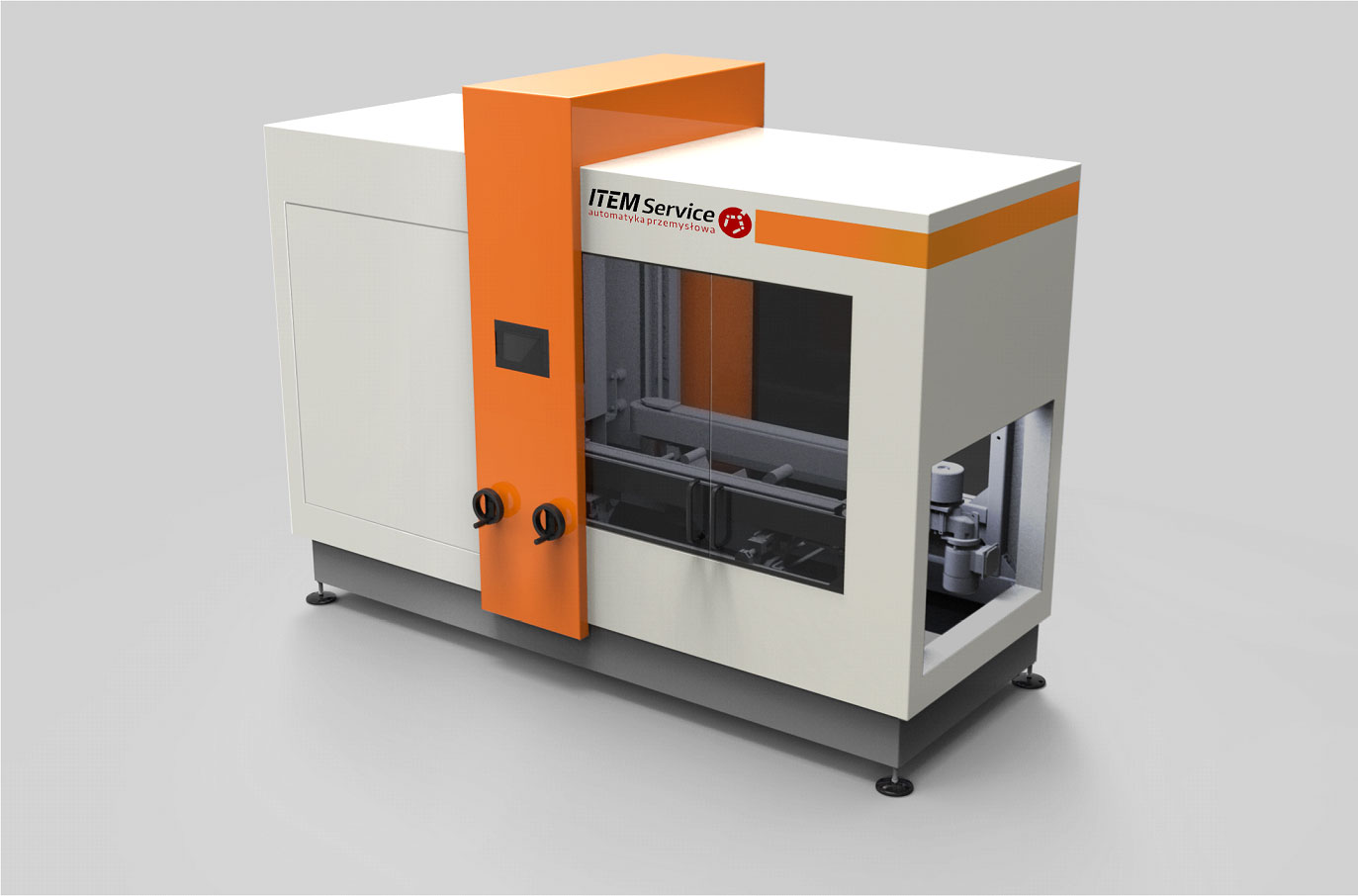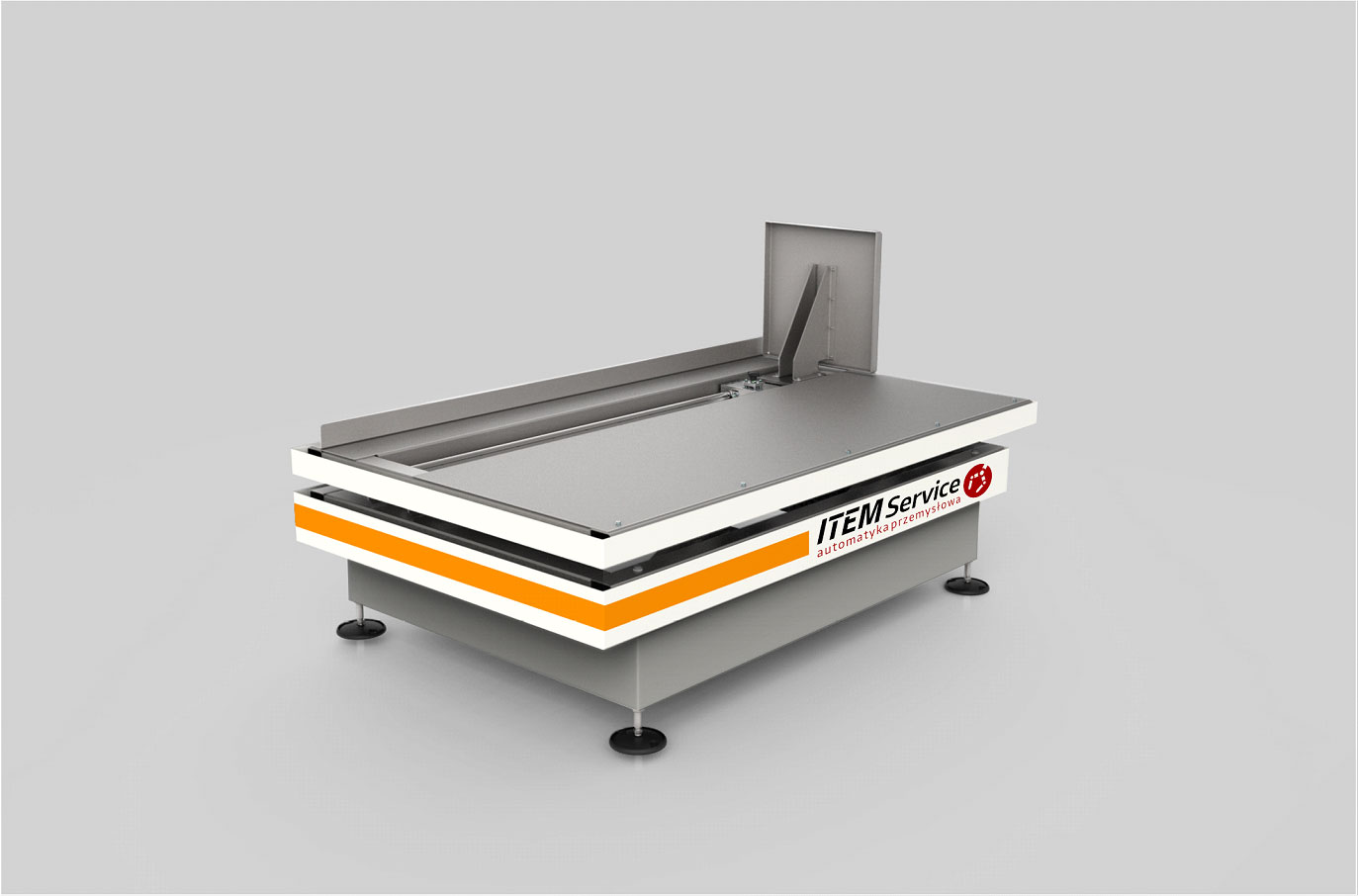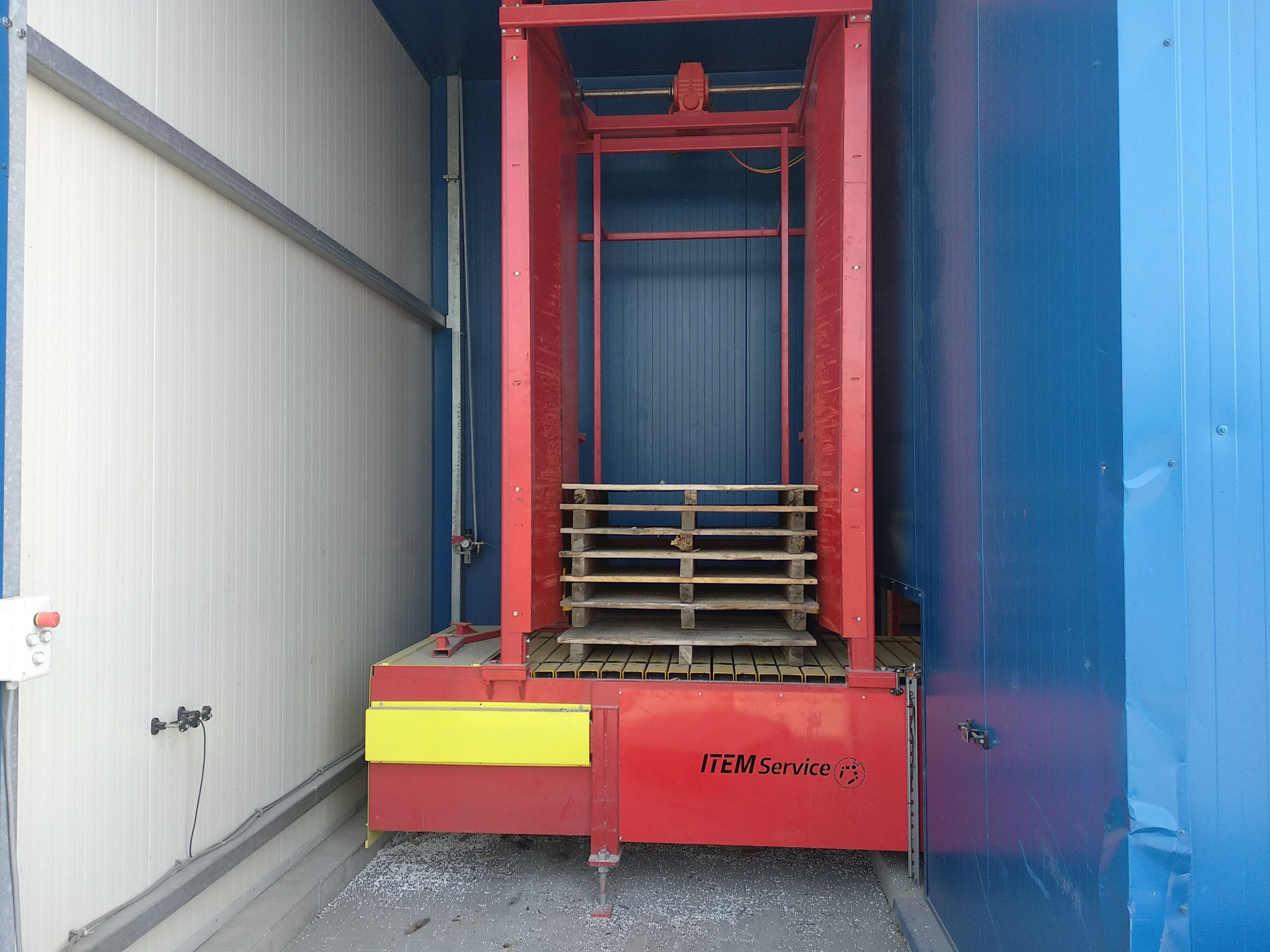 Palette warehouse
The pallet magazine allows for fully automated stacking, dispensing and storage of pallets.
This solution is mainly intended for production plants where there is a large number of rotating pallets in warehouse processes.
The pallet magazine increases safety on the production line and also increases work efficiency.
Insert plotters
Systems for collecting spacers and placing them between layers of products on the pallet.
Feeders / conveyors
roller
tape
chain / plate
Industrial elevators
The machine that transports the product vertically on guideways.
Intake hopper
A device for transporting loose materials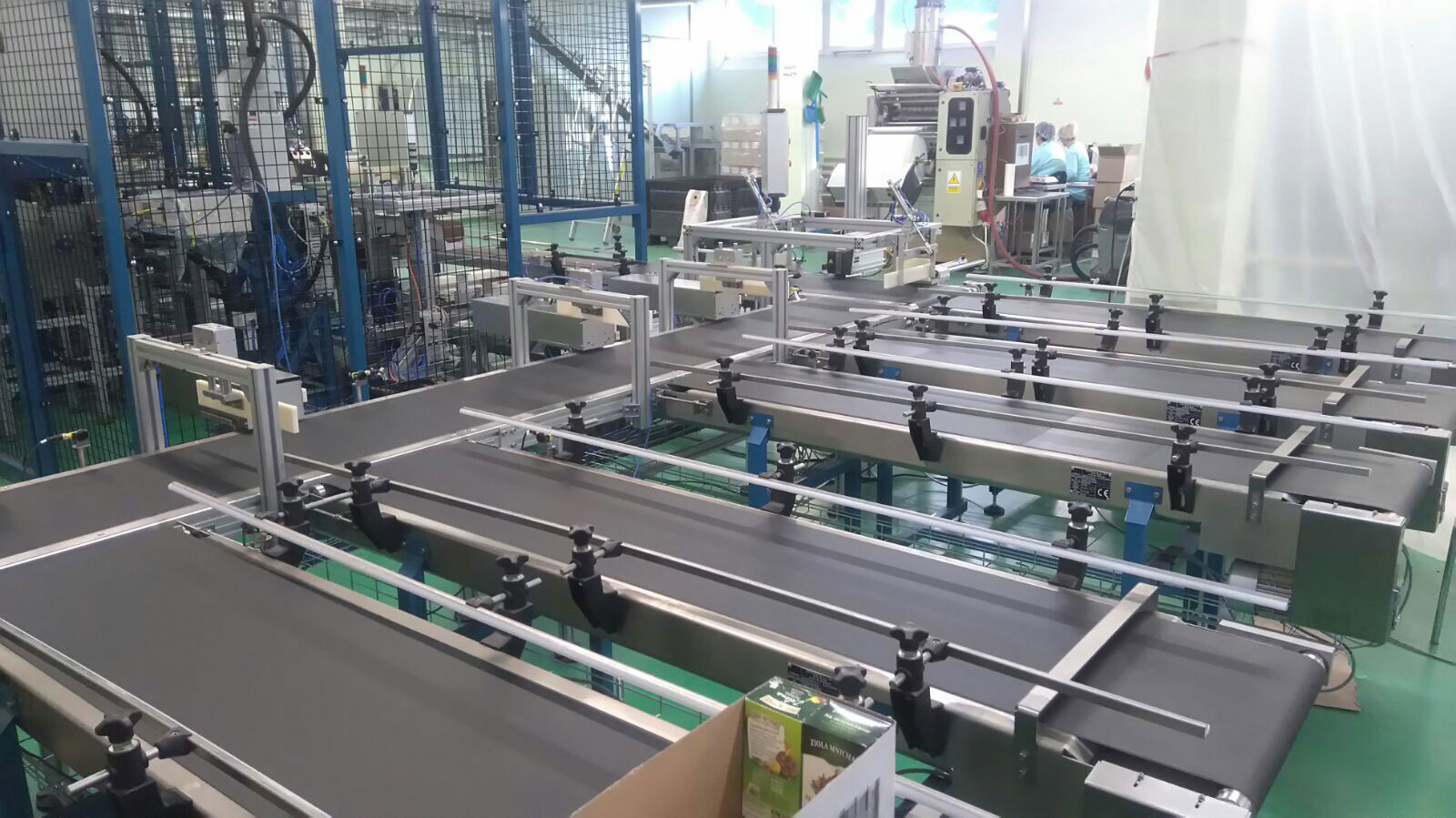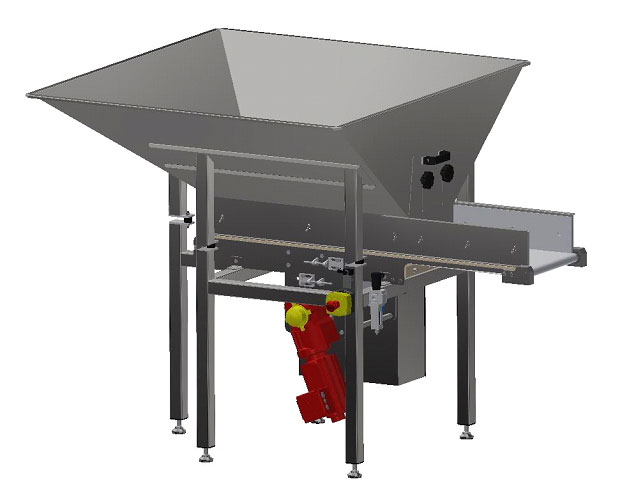 Robotic stations
The wide use of pick and place robots is used in production halls in many industries.
Depending on the intended use of the robot arm, we are able to design a gripper for each type of product and for every industry.
In our projects, we use six-axis industrial robots, as well as scara and delta types
We are the Astor Gold Partner in the field of Industrial Robots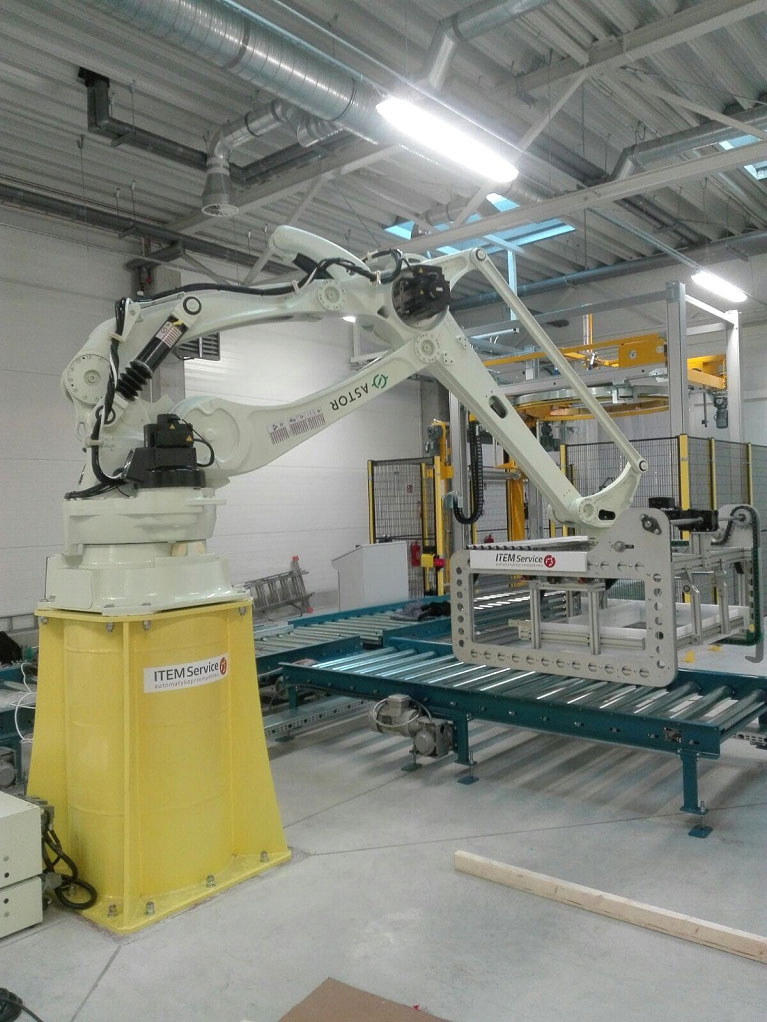 Address
ul. Warsztatowa 5
33-100 Tarnow
Poland